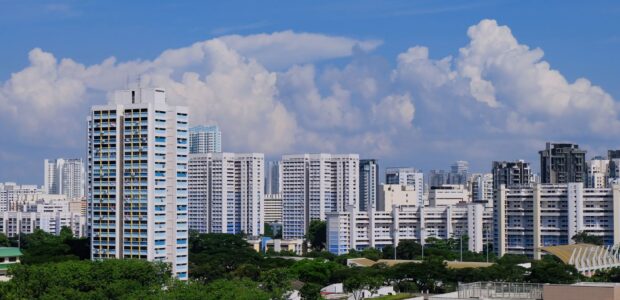 Toa Payoh, a vibrant town located in the heart of Singapore, offers a plethora of activities for locals and tourists alike. From its rich history to its bustling culinary scene, from outdoor adventures to unique shopping experiences, and from cultural delights to artistic showcases, Toa Payoh has something to captivate every visitor. In this article, we will delve into the various attractions and activities that make Toa Payoh a must-visit destination.
Exploring the History of Toa Payoh
The Origin of Toa Payoh
Before Toa Payoh transformed into the modern town it is today, it had humble beginnings as a swampy area with kampongs (traditional villages). In the 1960s, the Singapore government initiated the development of Toa Payoh, which became the first satellite town in the country. This ambitious project aimed to provide affordable housing for the rapidly growing population.
Significant Historical Landmarks
As you wander through Toa Payoh, you will encounter several historical landmarks that offer glimpses into its past. One such landmark is the Toa Payoh Town Park, affectionately known as "Toa Payoh Dragon Playground" due to its dragon-shaped concrete structure. This iconic playground, built in the 1970s, was a popular gathering spot for children and is a nostalgic reminder of the town's early years.
Another significant landmark is the Toa Payoh Temple, also known as the Lian Shan Shuang Lin Monastery. Established in 1902, this Buddhist monastery is one of the oldest in Singapore and is home to stunning architecture and lush gardens that provide a serene and peaceful atmosphere for visitors.
Unveiling Toa Payoh's Culinary Scene
Popular Local Delicacies
Food enthusiasts will be delighted by the diverse array of local delicacies in Toa Payoh. One must-try dish is the famous Toa Payoh Rojak, a delectable fruit and vegetable salad mixed with a thick, sweet and spicy sauce. The combination of flavors and textures creates a delightful gastronomic experience.
If you are a fan of noodle dishes, Hwa Sun Ji Noodle House is a hidden gem. Their handmade fishball noodles, prepared with fresh ingredients, offer a unique and satisfying culinary experience. For those craving a sweet treat, do not miss the delicious handmade putu piring, a traditional Malay dessert made with steamed rice flour and filled with gula melaka (palm sugar).
Top-Rated Restaurants and Cafes
Toa Payoh is brimming with an array of top-rated restaurants and cafes, catering to diverse tastes and cravings. If you are a fan of Korean cuisine, head to Nunsongyee Korean Dessert Cafe, where you can indulge in delightful bingsu (Korean shaved ice desserts) in various flavors, such as strawberry, mango, and matcha.
For a taste of local cuisine with a contemporary twist, visit Meat n' Chill, a popular restaurant specializing in mouthwatering burgers and ribs. Their unique creations, such as the "Chilli Crab Burger" and "Smoked Beef Ribs," will leave you craving for more.
Outdoor Activities in Toa Payoh
Parks and Recreation Areas
Escape the hustle and bustle of the city by exploring the lush parks and recreation areas in Toa Payoh. One such park is the Toa Payoh Town Park, a serene oasis amidst the urban landscape. Take a leisurely stroll or have a picnic while admiring the beautiful landscapes, tranquil ponds, and vibrant flora.
If you are a nature lover, head to the nearby MacRitchie Reservoir Park. Embark on a scenic hike along the TreeTop Walk, a suspension bridge that offers breathtaking views of the surrounding reservoir and rainforest canopy.
Sports Facilities and Activities
Toa Payoh is a haven for sports enthusiasts, offering a wide range of sports facilities and activities. The Toa Payoh Sports Hall is a state-of-the-art indoor sports complex, equipped with facilities for basketball, badminton, table tennis, and more. You can also join fitness classes or take a dip in the swimming pool.
For outdoor sports, make your way to Toa Payoh Stadium, where you can witness thrilling soccer or athletics events. If you prefer a more leisurely activity, grab your friends for a friendly game of frisbee or have a jog along the scenic Toa Payoh Park Connector.
Shopping in Toa Payoh
Shopping Malls and Street Markets
From bustling malls to vibrant street markets, Toa Payoh provides a unique shopping experience. Toa Payoh Central, located near the Toa Payoh MRT station, is a shopping hub where you can find a plethora of retail outlets, boutiques, and eateries.
If you prefer a more traditional shopping experience, explore the Toa Payoh Lorong 8 Market and Food Centre. Here, you can browse through stalls selling fresh produce, local snacks, traditional clothing, and various household items. Don't forget to savor the delectable local dishes and street food that reflect Toa Payoh's multicultural heritage.
Unique Local Shops to Visit
Toa Payoh is home to a myriad of unique local shops that offer a wide range of products and services. If you have a passion for arts and crafts, visit Overjoyed, an art supply store that stocks an extensive collection of art materials, stationery, and crafting tools.
For book lovers, head to The Moon, a charming independent bookstore tucked away in the heart of Toa Payoh. Browse through their carefully curated selection of books, attend literary events, or simply enjoy a quiet read in their cozy reading corner.
Cultural Experiences in Toa Payoh
Art Galleries and Exhibitions
Toa Payoh is a burgeoning hub for art lovers and enthusiasts. The Substation, located near Toa Payoh Central, is an independent contemporary arts center that hosts a wide range of exhibitions, performances, and workshops. Immerse yourself in the local art scene by attending their thought-provoking shows or engaging in creative workshops.
Traditional Festivals and Events
Experience the vibrant cultural heritage of Toa Payoh by participating in its traditional festivals and events. One such event is the Toa Payoh Chinese Orchestra's annual concert, where you can immerse yourself in the melodious tunes of traditional Chinese music.
During major festivals like Chinese New Year and Deepavali, Toa Payoh transforms into a vibrant tapestry of colors and celebrations. Join in the festivities as the streets come alive with lion and dragon dance performances, street bazaars, and cultural displays.
As you can see, Toa Payoh is a treasure trove of attractions and activities, offering a tapestry of experiences for locals and tourists alike. Whether you are a history buff, a food enthusiast, an outdoor adventurer, a shopaholic, or a culture lover, Toa Payoh has something to captivate your senses and create lasting memories. So embark on a journey to discover the best things to do in Toa Payoh, and let this vibrant town enchant you with its unique charm and offerings.