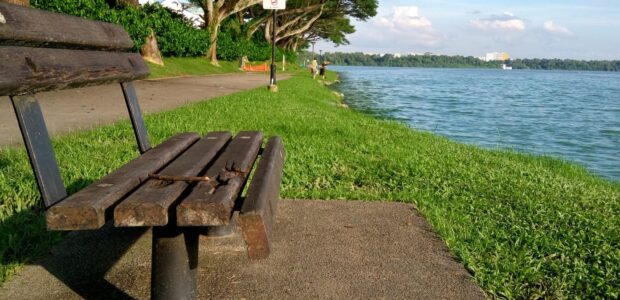 Kranji is a hidden gem tucked away in the northern part of Singapore. Despite its lesser-known status, Kranji boasts a rich history, unique geography, and an abundance of attractions and activities. Whether you're a history buff, a nature lover, a foodie, or a shopaholic, Kranji has something for everyone. In this comprehensive guide, we will take you through the best things to do in Kranji, ensuring that you make the most of your visit to this captivating neighborhood.
Unveiling Kranji: Singapore's Hidden Gem
Before we delve into the fascinating attractions that await you in Kranji, let's take a brief look at its history. Originally a rural area, Kranji was witness to pivotal moments during World War II and served as the site of the Battle of Kranji. Today, it is a tranquil neighborhood offering a blend of history, nature, and culture.
Kranji's unique geography is another enticing feature. Surrounded by lush greenery, this rustic haven presents a stark contrast to the bustling cityscape of downtown Singapore. With its vast farmlands, extensive marshes, and close proximity to the Johor-Singapore Causeway, Kranji is a nature lover's paradise.
As you explore Kranji, you'll discover a multitude of attractions that showcase the area's rich history and natural beauty. One such attraction is the Kranji War Memorial, a solemn and poignant reminder of the sacrifices made during World War II. The memorial stands as a tribute to the men and women who lost their lives in the defense of Singapore.
For those seeking a deeper understanding of Kranji's past, a visit to the Kranji Countryside is a must. Here, you can immerse yourself in the agricultural heritage of the area, with farms that offer guided tours and workshops. From vegetable farms to goat farms, you'll get a firsthand experience of the farming practices that have shaped Kranji's landscape.
If you're a nature enthusiast, the Sungei Buloh Wetland Reserve is a haven for birdwatchers and wildlife enthusiasts alike. With its extensive mangrove forests and diverse array of bird species, this nature reserve provides a peaceful escape from the city. Take a leisurely stroll along the boardwalks, and you might spot a majestic heron or a playful otter.
For a taste of Kranji's cultural heritage, make your way to the Kranji Marshes. This freshwater marshland is home to a variety of flora and fauna, including the rare and endangered Raffles' Banded Langur. Explore the walking trails and bird hides, and you'll be rewarded with breathtaking views of the marshes and its inhabitants.
As the day draws to a close, don't miss the opportunity to witness the stunning sunset at Kranji Reservoir Park. This serene park offers a picturesque setting, with its tranquil waters reflecting the vibrant hues of the sky. Sit back, relax, and let the beauty of nature envelop you.
Top Attractions in Kranji
No visit to Kranji would be complete without exploring its most significant landmarks. The Kranji War Memorial, dedicated to the memory of the brave soldiers who fought and perished during World War II, is a solemn and reflective place to pay your respects. The well-maintained grounds and thought-provoking exhibits offer a glimpse into Singapore's history.
If you're in the mood for a dose of nature, head to the Kranji Countryside. Here, you can indulge in a variety of activities like farm tours, vegetable picking, and enjoying farm-to-table dining experiences. Immerse yourself in the tranquil surroundings, breathe in the fresh air, and discover the joys of rural living in the heart of Singapore.
For those seeking a dash of excitement, a visit to the Kranji Racecourse is a must. Experience the thrill of horse racing as you watch these magnificent creatures thunder down the track. Place a bet, savor delectable bites from the food stalls, and soak up the electrifying atmosphere.
Kranji's Natural Wonders
Escape the concrete jungle and traverse into the pristine beauty of Kranji's natural attractions. Sungei Buloh Wetland Reserve is a haven for birdwatchers and nature enthusiasts. Walk along the boardwalks, observe migratory birds, and marvel at the stunning landscapes that unfold before your eyes. Don't forget to bring your camera to capture moments that'll leave you in awe.
Another natural wonder not to be missed is the Kranji Marshes. Home to a diverse range of flora and fauna, this marshland is a sanctuary for many endangered bird species. Take a leisurely stroll along the boardwalks, breathe in the clean air, and find solace in the serenity that only nature can provide.
Food and Dining in Kranji
Kranji is a melting pot of flavors, offering a delightful array of local delicacies. Satiate your taste buds with traditional dishes like Hainanese Chicken Rice, Nasi Lemak, and Roti Prata. These culinary delights will not only please your palate but also provide a glimpse into Singapore's vibrant food culture. Don't forget to head to the hawker centers and kopitiams for an authentic dining experience.
When it comes to dining spots, Kranji has a few hidden gems waiting to be discovered. From charming cafes nestled amidst the greenery to waterfront restaurants offering picturesque views, you'll find a multitude of options catering to different tastes and budgets. Indulge in a sumptuous meal while enjoying the natural beauty that surrounds you.
Shopping in Kranji
If you're looking to bring home unique souvenirs, Kranji won't disappoint. Explore the local markets and shops, and you'll find an eclectic mix of handicrafts, pottery, and traditional textiles. These one-of-a-kind treasures will make perfect mementos of your visit to Kranji. Remember to bargain with the friendly shopkeepers to get the best deals.
For those who prefer a more contemporary shopping experience, Kranji has several popular shopping spots. Whether you're seeking fashion, home decor, or electronic gadgets, the malls in Kranji offer a wide range of options to satisfy your retail cravings. With air-conditioned comfort and stylish boutiques, these shopping destinations are a welcome respite from Singapore's tropical heat.
As you can see, Kranji is a diverse neighborhood that offers a plethora of experiences for all types of travelers. Whether you're interested in history, nature, food, or shopping, this comprehensive guide has provided you with a roadmap to explore the best that Kranji has to offer. So pack your bags, put on your walking shoes, and get ready to discover the hidden gems of Kranji!