Bukit Batok, located in the western part of Singapore, is a charming neighborhood with a rich history and plenty of attractions to explore. In this comprehensive guide, we will take you on a journey to uncover the best things to do in Bukit Batok, from immersing yourself in its fascinating history to indulging in its delicious local delicacies. Whether you're a nature lover, a history buff, a food enthusiast, or simply seeking some outdoor adventure, Bukit Batok has something for everyone.
Unveiling the Charm of Bukit Batok
Bukit Batok, which translates to "Coughing Hill" in Malay, derived its name from the sound of explosives that were once used in granite quarrying activities in the area. This neighborhood has come a long way since its humble beginnings as a quarrying town. Today, it is known for its tranquil atmosphere, green spaces, and family-friendly amenities.
A Brief History of Bukit Batok
Bukit Batok has a fascinating history that dates back to the early 19th century. It was initially home to several small villages and rubber plantations. In the 1950s, the area underwent rapid urbanization as it became a major site for granite quarrying. The granite from Bukit Batok was used to construct many of Singapore's iconic buildings and landmarks.
Over the years, Bukit Batok has transformed into a residential estate with modern amenities while still retaining its historical charm. The remnants of its quarrying past can still be seen in the form of tranquil quarries and granite rock formations.
Understanding Bukit Batok's Unique Geography
One of the distinctive features of Bukit Batok is its geography. The neighborhood is nestled among lush greenery and rolling hills, offering breathtaking views and serene surroundings. The picturesque Bukit Batok Nature Park and Bukit Batok Town Park are popular spots for nature lovers and outdoor enthusiasts.
Bukit Batok is also home to several reservoirs, including the scenic Little Guilin. With its towering cliffs and tranquil lake, Little Guilin is a favorite spot for photographers and nature enthusiasts alike. The unique landscape of Bukit Batok makes it an ideal place for outdoor activities and adventures.
Top Attractions in Bukit Batok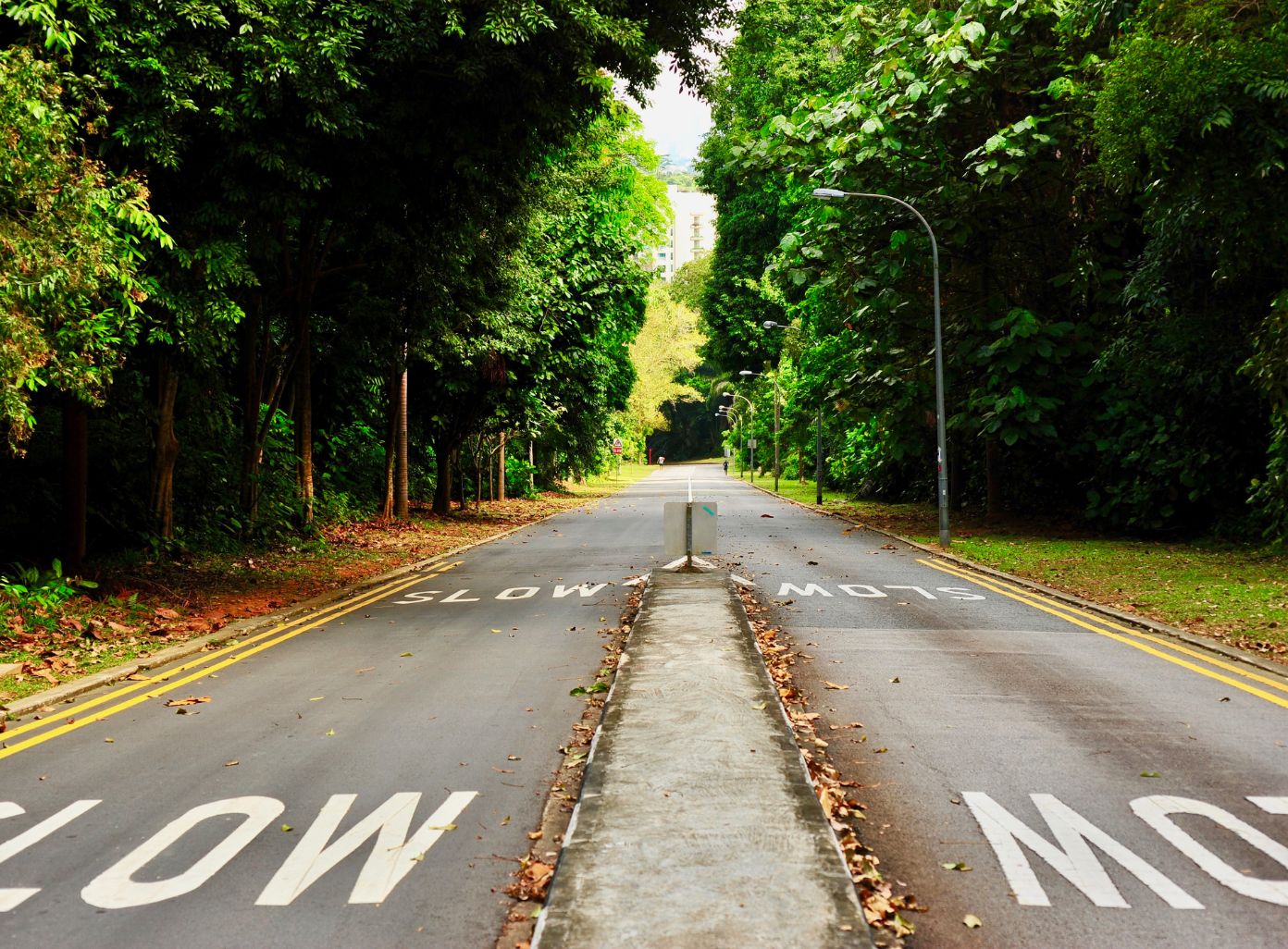 Natural Wonders to Explore
For those seeking a nature escape, Bukit Batok offers several natural wonders to explore. Bukit Batok Nature Park is a haven for nature lovers, with its lush greenery, tranquil ponds, and well-maintained walking trails. It is the perfect place for a peaceful stroll or a picnic with family and friends.
Another must-visit natural attraction in Bukit Batok is the Dairy Farm Nature Park. This sprawling park features a variety of habitats, including secondary rainforest, grasslands, and wetlands. It is an excellent spot for bird watching, hiking, and mountain biking.
Cultural and Historical Sites
Bukit Batok also has its fair share of cultural and historical sites. One such place is the Kong Meng San Phor Kark See Monastery, a famous Buddhist temple known for its beautiful architecture and serene atmosphere. Visitors can explore the temple grounds, admire the intricate statues, and immerse themselves in the tranquility of the surroundings.
For history enthusiasts, a visit to the Bukit Batok Memorial is a must. This memorial pays tribute to the brave soldiers who fought and lost their lives during the Japanese Occupation of Singapore. It serves as a solemn reminder of Singapore's wartime history and the sacrifices made by its people.
Food and Dining in Bukit Batok
Local Delicacies to Try
A visit to Bukit Batok would not be complete without indulging in its local delicacies. One of the must-try dishes is the famous Bukit Batok Hokkien Mee. This flavorful stir-fried noodle dish is cooked with a special sauce that gives it a unique taste. Be sure to pair it with a refreshing glass of sugar cane juice for the full local experience.
Another popular local delicacy is the Chwee Kueh. These steamed rice cakes topped with savory preserved turnip are a favorite breakfast item among locals. The soft and chewy texture combined with the flavorful toppings make it a delightful treat for food lovers.
Best Dining Spots for Every Budget
Bukit Batok offers a wide range of dining options to suit every budget and palate. If you're looking for a budget-friendly meal, head to the Bukit Batok Central Hawker Centre, where you can find a variety of local dishes at affordable prices.
For those seeking a more upscale dining experience, the Bukit Batok Hillside Restaurant offers a cozy ambience and a menu featuring a fusion of Western and Asian cuisines. From juicy steaks to flavorful stir-fries, this restaurant has something to satisfy every craving.
Shopping in Bukit Batok
Popular Shopping Malls
Shopaholics will be delighted to discover that Bukit Batok is home to several popular shopping malls. The West Mall is a one-stop destination for all your shopping needs, with a wide range of retail stores, supermarkets, and entertainment options. It is the perfect place to indulge in some retail therapy or catch the latest blockbuster at the cinema.
For those looking for unique finds and local products, the Bukit Batok Shopping Centre is worth a visit. This vibrant mall is known for its lively atmosphere and diverse range of shops, offering everything from fashion and accessories to electronics and household items.
Unique Local Shops to Visit
If you prefer to explore local shops and boutiques, Bukit Batok has plenty of hidden gems to discover. The Bukit Batok Street Market is a bustling hub of activity, with various stalls selling fresh produce, local snacks, and traditional handicrafts.
Another must-visit spot is the Chec's Handmade Chocolate Studio, where you can indulge your sweet tooth with a wide selection of handmade chocolates and confections. From truffles to pralines, this hidden gem is a paradise for chocolate lovers.
Outdoor Activities in Bukit Batok
Hiking Trails and Parks
For outdoor enthusiasts, Bukit Batok offers a plethora of hiking trails and parks to explore. The Bukit Batok Town Park, also known as the Little Guilin of Singapore, features picturesque walking trails surrounded by lush greenery and stunning rock formations.
If you're up for a challenge, take on the Bukit Timah Hill, Singapore's highest natural point. The hike to the summit offers breathtaking views of the surrounding nature reserve and is a great way to test your fitness levels.
Water Sports and Activities
For those seeking water-based adventures, Bukit Batok has you covered. The Western Adventure Rowing Centre offers kayaking and dragon boating experiences on the calm waters of the Bukit Batok Reservoir. It's a great way to bond with friends and enjoy some outdoor fun.
If you prefer a more relaxed water activity, head to the Bukit Gombak Water Park. This family-friendly destination features a large swimming pool, water slides, and interactive water play areas, providing hours of fun for both children and adults.
With its rich history, natural beauty, and diverse range of attractions and activities, Bukit Batok is truly a hidden gem waiting to be explored. Whether you're a nature enthusiast, a history buff, or a food lover, this neighborhood has something to offer everyone. So pack your bags and get ready to discover the best things to do in Bukit Batok!