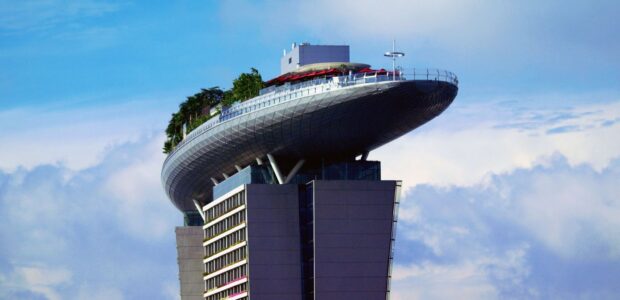 Marina Bay, one of Singapore's most iconic destinations, offers a plethora of exciting activities and attractions that are sure to captivate any visitor. From awe-inspiring landmarks to thrilling leisure experiences, Marina Bay has it all. Here are the top 10 must-do activities in Marina Bay that will make your visit truly unforgettable.
Exploring the Wonders of Marina Bay
Embark on a journey to discover the wonders of Marina Bay, starting with the iconic Marina Bay Sands. This architectural masterpiece dominates the city's skyline, featuring a state-of-the-art hotel, luxurious shopping malls, and a stunning rooftop infinity pool. As you soak in the breathtaking views from the observation deck, you'll understand why Marina Bay Sands is a must-visit landmark.
But Marina Bay has much more to offer than just Marina Bay Sands. As you explore the area, you'll come across a plethora of world-class dining options. From Michelin-starred restaurants to local hawker stalls, Marina Bay is a food lover's paradise. Indulge in a gastronomic adventure as you savor the diverse flavors of Singaporean cuisine.
Next, make your way to the spectacular Gardens by the Bay. These futuristic gardens are a testament to Singapore's commitment to sustainability and nature conservation. Explore the vibrant Flower Dome and Cloud Forest, where you'll be transported to different climates and ecosystems. Marvel at the Supertree Grove with its awe-inspiring vertical gardens, and take a leisurely stroll along the tranquil waterfront promenade, surrounded by lush greenery.
But the wonders of Marina Bay don't end there. For art enthusiasts, the area is home to several world-class museums and galleries. Don't miss the opportunity to visit the ArtScience Museum, a visually striking masterpiece that combines art, science, and technology. Immerse yourself in interactive exhibitions and discover the wonders of creativity and innovation. From immersive installations to thought-provoking displays, the ArtScience Museum offers a one-of-a-kind experience.
After exploring the cultural and architectural marvels of Marina Bay, take some time to relax and unwind. Indulge in a luxurious spa treatment at one of the many wellness centers in the area, or simply enjoy a leisurely walk along the picturesque waterfront. As the sun sets, Marina Bay transforms into a dazzling spectacle of lights and colors. Witness the famous light and water show at the Marina Bay Sands, where water jets dance to synchronized music and vibrant lights illuminate the night sky.
Whether you're a nature lover, an art enthusiast, or simply looking for a memorable experience, Marina Bay has something for everyone. So, embark on your journey and discover the wonders that await you in this vibrant and dynamic part of Singapore.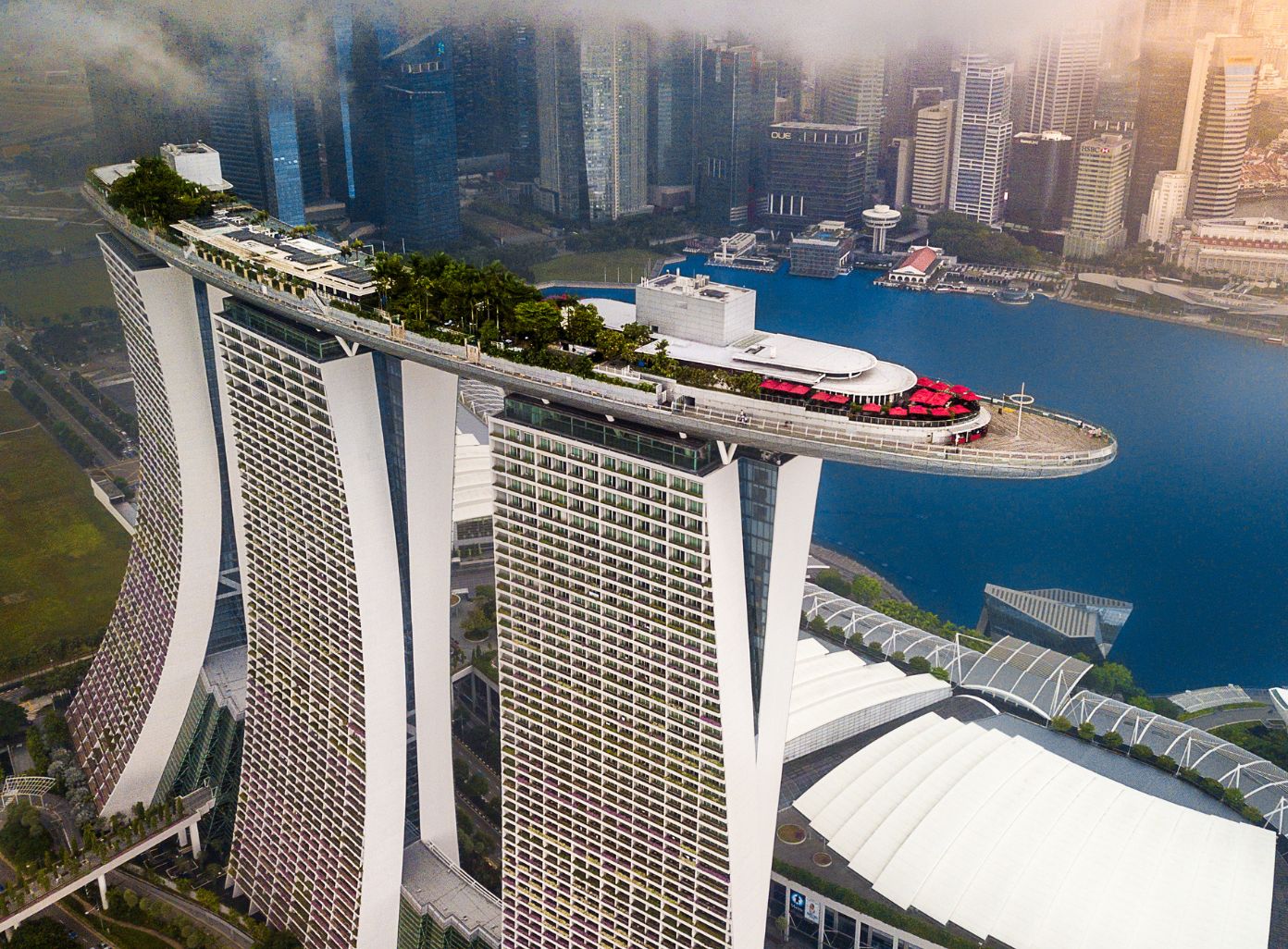 Experiencing the Nightlife in Marina Bay
When the sun sets, Marina Bay comes alive with a vibrant nightlife scene that is sure to leave you mesmerized. Step into the Marina Bay Sands Casino and experience the excitement of high-stakes gambling. With a wide range of table games and slot machines, this world-class casino offers endless entertainment for both seasoned players and casual visitors.
As you enter the casino, you will be greeted by the sound of shuffling cards and the clinking of chips. The atmosphere is electric, with players eagerly placing their bets and hoping for a big win. Whether you're a blackjack enthusiast or prefer the thrill of the roulette wheel, the Marina Bay Sands Casino has something for everyone.
For a dose of culture, head to the Esplanade – Theatres on the Bay. This iconic performing arts center hosts a diverse range of shows, including music concerts, theater performances, and dance recitals. Immerse yourself in the rich cultural scene of Singapore and witness breathtaking performances in world-class venues.
As you step inside the Esplanade, you will be greeted by the grandeur of its architecture. The sleek lines and unique design make it a true architectural masterpiece. The theaters themselves are state-of-the-art, with impeccable acoustics and comfortable seating. Whether you're a fan of classical music, contemporary dance, or experimental theater, the Esplanade has something to offer every art lover.
If you're looking for an adrenaline rush, the Night Safari is a must-visit attraction. The world's first nocturnal wildlife park, this immersive experience allows you to get up close and personal with elusive nocturnal creatures. Take a tram ride through the lush rainforest and witness the beauty and diversity of the animal kingdom that comes to life after dark.
As you embark on the Night Safari adventure, you will be transported to a different world. The air is filled with the sounds of chirping insects and the rustling of leaves. The darkness adds an element of mystery and excitement as you spot animals like the majestic tigers, playful otters, and graceful deer. It's a truly unforgettable experience that will leave you with a newfound appreciation for the wonders of the night.
Indulging in Culinary Delights at Marina Bay
Marina Bay is a paradise for food lovers, with a wide range of culinary experiences that cater to every palate. Treat yourself to gourmet dining at Marina Bay Sands, where world-renowned chefs create exquisite dishes that are a feast for the senses. From innovative fusion cuisine to classic international flavors, every meal is a culinary masterpiece.
For a taste of Singapore's unique hawker culture, head to Satay by the Bay. This open-air hawker center offers a variety of local delicacies, from mouthwatering satay skewers to flavorful noodle dishes. Sit back, relax, and savor the authentic flavors of Singapore while enjoying the picturesque waterfront view.
Enjoying Leisure Activities in Marina Bay
No visit to Marina Bay would be complete without experiencing the thrill of the Singapore Flyer. Offering stunning panoramic views of the city skyline, this iconic Ferris wheel takes you on a mesmerizing journey above the city, allowing you to appreciate the beauty of Singapore from a whole new perspective.
If you prefer a more leisurely activity, the Marina Bay Golf Course is the perfect choice. This lush green oasis offers a challenging yet rewarding golfing experience. Tee off against a backdrop of stunning city views and enjoy the tranquility of the course while honing your golfing skills.
Shopping Extravaganza in Marina Bay
No trip to Marina Bay is complete without indulging in a shopping spree. The Shoppes at Marina Bay Sands is a luxury shopping destination that offers a world-class retail experience. Explore a plethora of designer boutiques, flagship stores, and international brands, and indulge in the latest fashion trends and luxury accessories.
For a more chic and eclectic shopping experience, make your way to Millenia Walk. This stylish shopping mall offers a blend of high-end fashion, unique designer labels, and artisanal products. Discover hidden gems and embrace the vibrant atmosphere as you browse through a curated selection of boutique stores.
Marina Bay beckons with its array of must-do activities that cater to all interests and preferences. Whether you're a culture enthusiast, a food lover, an adventure seeker, or a shopaholic, Marina Bay has something to offer everyone. Make sure to include these 10 must-do activities in your itinerary and create lasting memories in this dynamic and vibrant destination.